ACES (Assessment of Contractor Safety)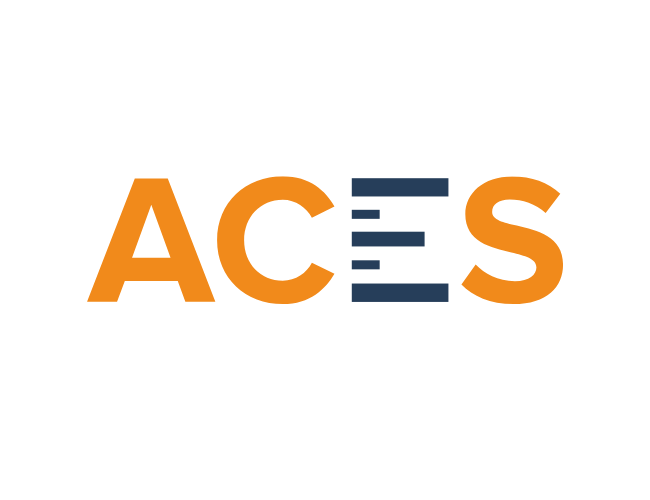 Jack Dennerlein, PhD, Northeastern University
The ACES study aims to develop and validate a new pre-qualification assessment tool that will be publicly available to select and promote safer contractors for construction projects. 
The study's name and logo needed to appeal to a wide audience, including:
Owners of construction companies (needed for buy-in to test the tool)
General contractors and sub-contractors (to use the tool)
Workers (to fill out surveys)
Construction industry and public policy audiences (for eventual dissemination and promotion of the tool)
Key messages that the study name and logo needed to convey included:
We share your commitment to providing workers with safe worksites/effective systems of safety
Our focus is on systems, not individual behavior
This research is serious, significant, trustworthy, and innovative
The name ACES (Assessment of Contractor Safety) was chosen for its exact, succinct summary of the study's aim and its fit with key messages.The acronym's connotation with being the best ("aces") was an additional benefit for the study's aim to ultimately achieve the best construction safety enviornment possible.
The logo's colors were chosen to convey the seriousness and significance of the research (the navy blue), while the brighter yellow acknowledged the construction industry and its vivid safety colors. The "E" in ACES was designed to allude to measurement--both in terms of assessing safety and as a foundation of construction work itself.