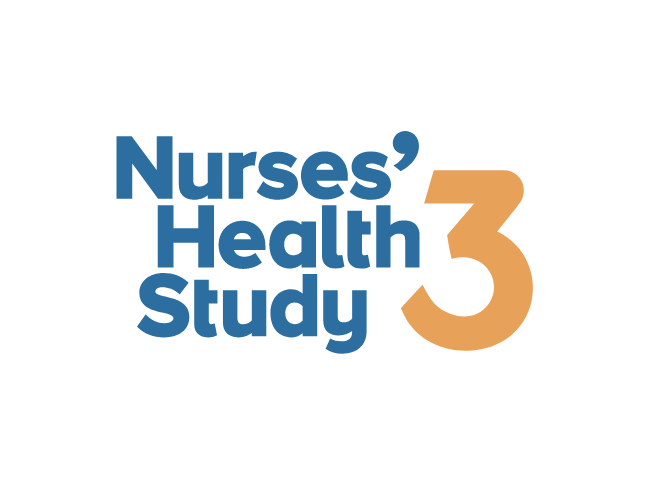 Jorge Chavarro, MD, ScD, and Francine Laden, ScD
HCC worked with Drs. Jorge Chavarro and Francine Laden, principal investigators of the longstanding Nurses' Health Study 3, to develop a new logo and outreach materials to support a new phase of recruitment and retention. HCC's refreshed NHS3 brand, a new website supported by the latest technology, and strategic social media outreach efforts helped advance study recruitment toward its goal of 100,000 nurses.
The prior NHS3 identify had become dated. Worse, it was heavily skewed toward a female audience at a time when the study PIs needed to dramatically increase male participation. In beginning work, however, HCC also recognized that the old logo had elements that had accumulated some valuable brand equity—including use of an oversize "3" that helped set a contemporary tone, and placing dynamic, relevant photographs of nurses looking directly into the camera for outreach materials.
Building on existing strengths, HCC recrafted the logo with customized lettering and arrangements and drew an attention-getting new "3" to serve as the anchor. The new identity was then finished off with a palette of bright colors, paired with the preexisting "scrubs blue" to give energy and direction to the brand.
With the new logo established, HCC then designed and developed the new NHS3 website and developed a social media campaign to drive site visits and, ultimately, greater study participation.