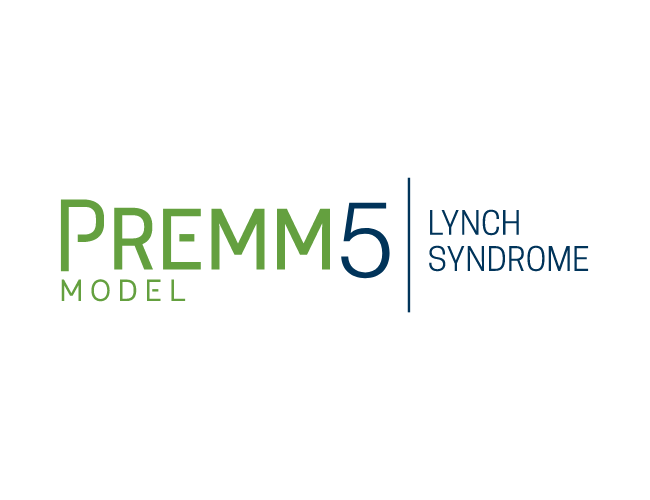 The PREMM5 model is a clinical prediction algorithm that estimates the overall cumulative probability of having an MLH1, MSH2, MSH6, PMS2, and EPCAM gene mutation. Mutations in these genes cause Lynch syndrome, an inherited cancer predisposition syndrome. PREMM stands for PREdiction Model for gene Mutations.
HCC worked with Sapna Syngal, MD and her study team to develop a logo that conveys the scientific rigor of PREMM's prediction model, and its clinical ease and efficiency.
We also helped develop a user-friendly online interface (http://premm.dfci.harvard.edu) for clinical users such as physicians and genetic counselors.