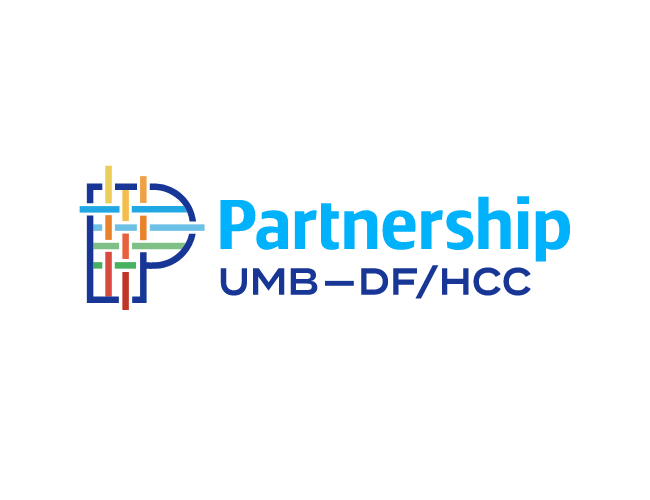 Adán Colón-Carmona, PhD, Vish Viswanath, PhD, Jill Macoska, PhD, and Gregory Abel, MD, MPH
Through funded research projects, training, and community outreach, the UMass Boston–Dana-Farber/Harvard Cancer Center (DF/HCC) Partnership aims to improve opportunities for under-represented minority students, fellows, and scientists in basic and population science; and develop resources toward closing the cancer health disparities gap.
HCC was tasked with developing an identity for this organization that speaks to the collaborative, barrier-breaking nature of the Partnership. In response, we designed a monogram "P" for the logo that illustrates the interweaving, cross-fertilizing environment the partnership fosters—and the dramatic results that emerge. The diverse color palette in the logo was then combined with photography, information graphs, and contemporary typography to design the Partnership's new website.