Improving Informed Consent for Palliative Chemotherapy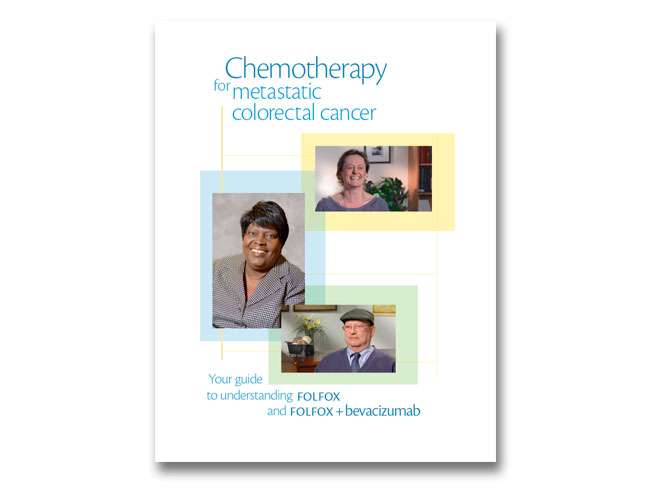 PI: Deborah Schrag, MD, Dana-Farber Cancer Institute
The goal of palliative chemotherapy treatment is to ease cancer symptoms, but patients often mistakenly believe it may offer a cure. This study (PI: Deborah Schrag, MD), funded by the Patient-Centered Outcomes Research Initiative (PCORI) was designed to explore the consent process as a potentially valuable opportunity to provide patients with the information they need to make well-informed medical decisions. HCC created a booklet that presents easy-to-understand information about the benefits, risks, and limitations of palliative chemotherapy in clean, appealing format. Much of the information is presented in patients' own words.
The prototype booklet received many rounds of review by patients to elicit their feedback and incorporate it into the final product, which HCC was then able to quickly adapt for a second chemo regimen. The booklets are now being tested as part of a national RCT. Ultimately, they can be easily customized for any number of chemotherapy options.
Patients also participated in filming a companion video and HCC developed a simple website where study participants can view the video and access the booklet online.