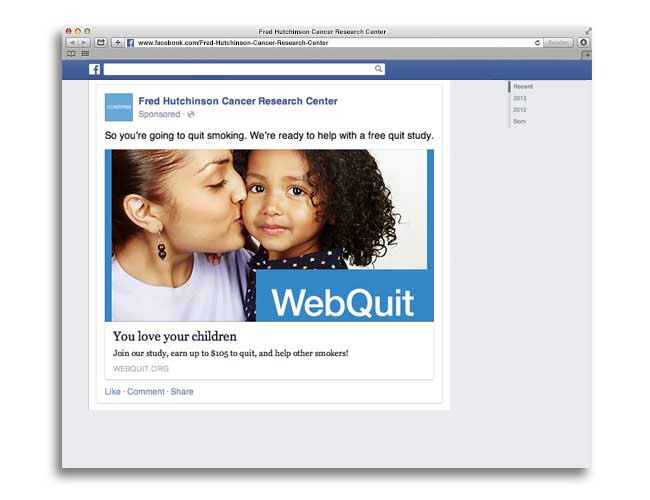 PI: Jonathan Bricker, PhD, Fred Hutchinson Cancer Research Center
To recruit a diverse cohort of smokers from across the US to test a new model of online smoking cessation, Dr. Jonathan Bricker's WebQuit study team requested that HCC develop Facebook and Google recruitment ads. HCC worked with the study team to develop a graphic approach that stood out among its many online competitors, and targeted messaging to attract and engage people who were ready to quit. Ads were developed to target diverse populations from specific groups, including parents, people whose doctors had advised them to quit, and smokers in states with high smoking rates. After recruitment began, HCC closely tracked the effectiveness of images and messages and refined the online advertising strategy to maximize the effectiveness of the ads.
HCC also developed the study's logo and the homepage of the study site.