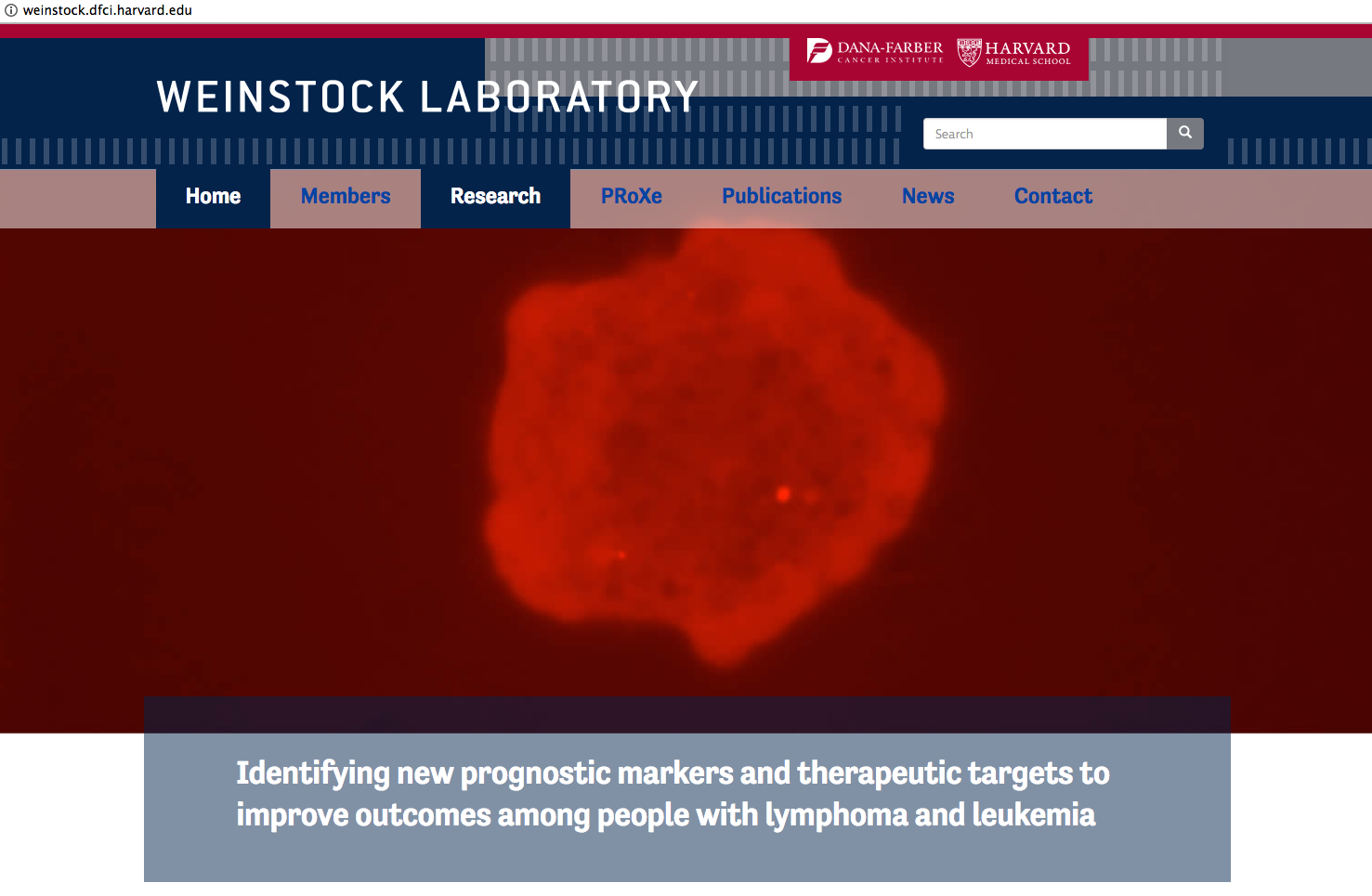 David Weinstock, MD, Dana-Farber Cancer Institute
HCC worked with Dr. Weinstock to develop a new online presence for the Weinstock Lab, replacing its former website that had launched in 2009 and was developed in Joomla 1.5 (an older content management system that was no longer supported and had become a security risk). 
HCC worked with clients whose websites were developed between 2009-2012 in Joomla 1.5 and 2.5 to rebuild them in a more secure and up-to-date platform: Drupal. Drupal has been HCC's platform of choice since 2013. It is open source and free, is compatible with many server/database environments, and has a large user/developer community. Regular security updates are issued every few months. Drupal's user-friendly content management systems makes it easy for site administrators to keep their content up-to-date.
Although the security risk identified in the outdated versions of Joomla was the impetus for migrating the Weinstock Lab site, additional benefits included:
A web presence as cutting-edge as the research being conducted
Updated technology (e.g., mobile display)
Enhanced ranking in search results
A new design to avoid a dated online presence